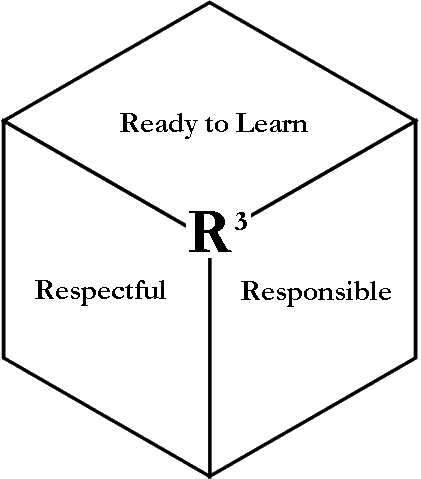 PBIS Team
Beth Denham, principal; Tony Elleman, assistant principal, Victoria Smejkal, counselor; Cindy Newton, media specialist; Jill Carmony, staff; Carol Irrgang, staff; Lynne Smith, staff; Sue Hovermale, staff; Emily Whittaker, special education; Kim Sherck, special education; and Sandy Isaac, support staff
The three main areas of the building that form our focus are the classroom, hallways, and cafeteria. The following matrix delineates the desired behaviors the staff will teach and reinforce.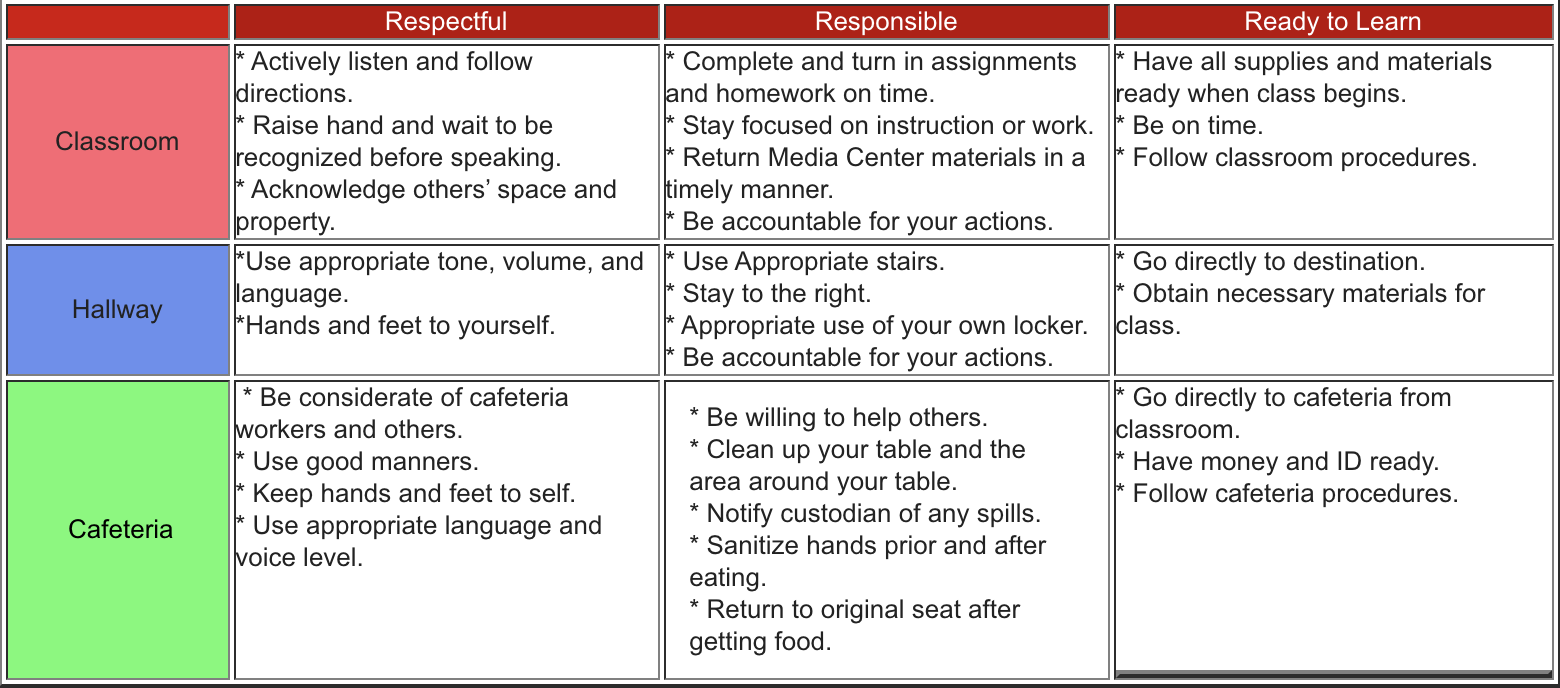 Overview
PBIS is a research-based combination of practices that creates a positive school climate in which students can achieve behavioral and academic success. Students learn appropriate behaviors through instruction, practice, feedback and encouragement. With consistency in behavior expectations, students learn that there are both consequences and rewards for their choices. (brm.abss.k12.nc.us)
Students will receive positive reinforcement, recognition, and "tickets" when they display positive behaviors.

On Fridays, tickets may be redeemed at the bookstore for school supplies, spirit-wear, and special privileges.